So as I'd mentioned last week, I've joined the ranks of tweeting twitterers and decided a great challenge/use for my twitter account would be to come up with recipes so easy they could be captured in 140 characters or less, ingredients & instructions bada-bing.
Two recipes down and many more to come, I plan to continue this at LEAST every Thursday~ so be sure to
FOLLOW ME on Twitter
so you are sure not to miss any of the so-easy-you-can-tweet-em goodness~
THIS WEEKS THURSDAY TWEET TREAT is a delicious all-fruit smoothie;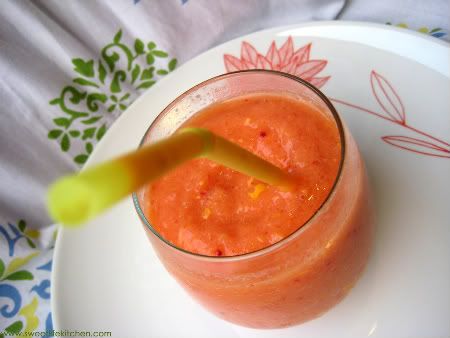 It's been VERY hot in L.A. and unfortunately, there is a VERY large fire burning not too far from where I live and work. We feel awful for all the people, animals & homes that have been hurt by this fire and really hope it gets under control soon.