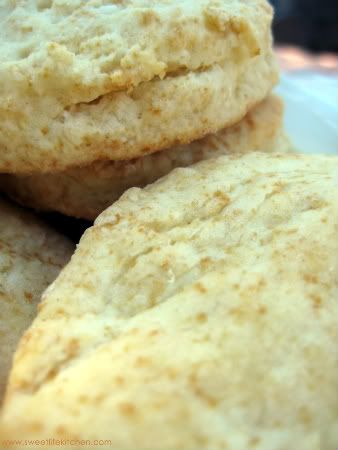 Well, the more accurate title for this post would be Biscuits with Dorie, but because I made these biscuits for our first tailgate of the year, I was inspired to come up with a football themed pots title...Biscuits are perfect in many, many settings- including on a paper plate with fresh berry jam, on a Saturday game-morning at the start of the season. While making these biscuits I though about how much I love my copy of Baking from My Home to Yours, by Dorie Greenspan. I purchased it when I joined the weekly baking ranks of
Tuesdays with Dorie
, and loved each and every recipe I tried! While I was unable to keep up with my weekly TWD commitment, I still cherish this book and use it VERY often!! There are so many great recipes that are really not all that technically difficult and yield professional, delicious results. When I make something from this book I prefer to post the link to buy the book vs posting a copy of the recipe...I've decided to go one step further and GIVE YOU THE BOOK!!! THAT'S RIGHT, A FREE COPY OF DORIE GREENSPAN'S BAKING; FROM MY HOME TO YOURS!!!!
Just type "Tuesdays with Dorie" into the search feature on this blog to get a tiny idea of the bounty of glorious recipes that this awesome book contains! Mine is a floury-sticky mess, but don't worry, the winner will receive a shiny new copy~ ready to get coated in flour and sugar!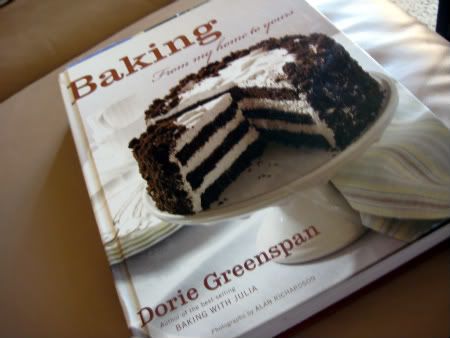 Here's how it's going to go down~
All you have to do is POST A COMMENT with your favorite Dorie recipe or if you've never tried one, the one you'd like to try, on to this post on or before Tuesday September 15th and a winner will be chosen at 6pm PST on Tuesday September 15, 2009.
I'll post links back to this giveaway on my
TWITTER
and
FACEBOOK
page to remind you to get your post up before 9/15/09 at 6pm PST!!
Good Luck~