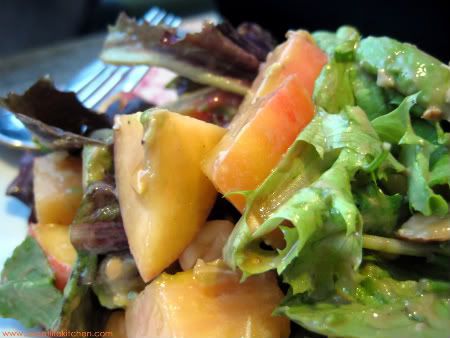 Here is another awesome easy-weeknight-dinner, especially while the weather is still nice and warm and eating dinner out on the patio is still an option!
I'd recently discovered the "herb" salad mix at Trader Joes (and WholeFoods) that has lil bits of fresh dill and other herby herbs that give this salad extra fresh awesome flavor. We had a veggie-tastic dinner and ate this salad with a side of grilled butternut squash, BUT for a more protein-centric alternative, marinate 1 lb of boneless skinless chicken breast in 1/2 the dressing mix and grill it up!
Here's the salad details
Serves 2-4
1 large, firm heirloom tomato chopped
1 avocado chopped
1 large yellow peach chopped
handful coarsely chopped almonds
1/2 bag herb salad mix
Lightly toss all of the above together in a large bowl. Drizzle about 1/3 of the dressing (recipe below) over, lightly toss to coat with dressing, and add fresh ground black pepper to taste.
Dressing
you will only use about 1/3 of the dressing and save the rest to marinate some chicken for grillin!)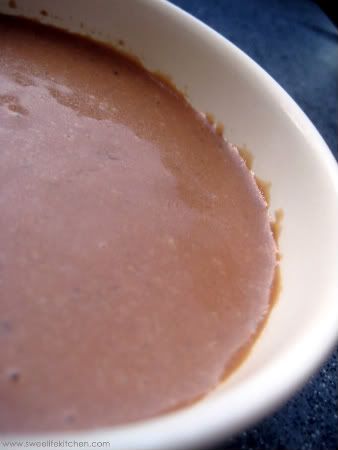 2 oz olive oil
a little over 1 oz balsamic vinegar
fresh cracked black pepper
pinch of sea salt
1 big tablespoon full fat free Greek style yogurt
Don't forget Sweet Life Kitchen's FIRST GIVEAWAY EVER!!!
~CLICK HERE for DETAILS~