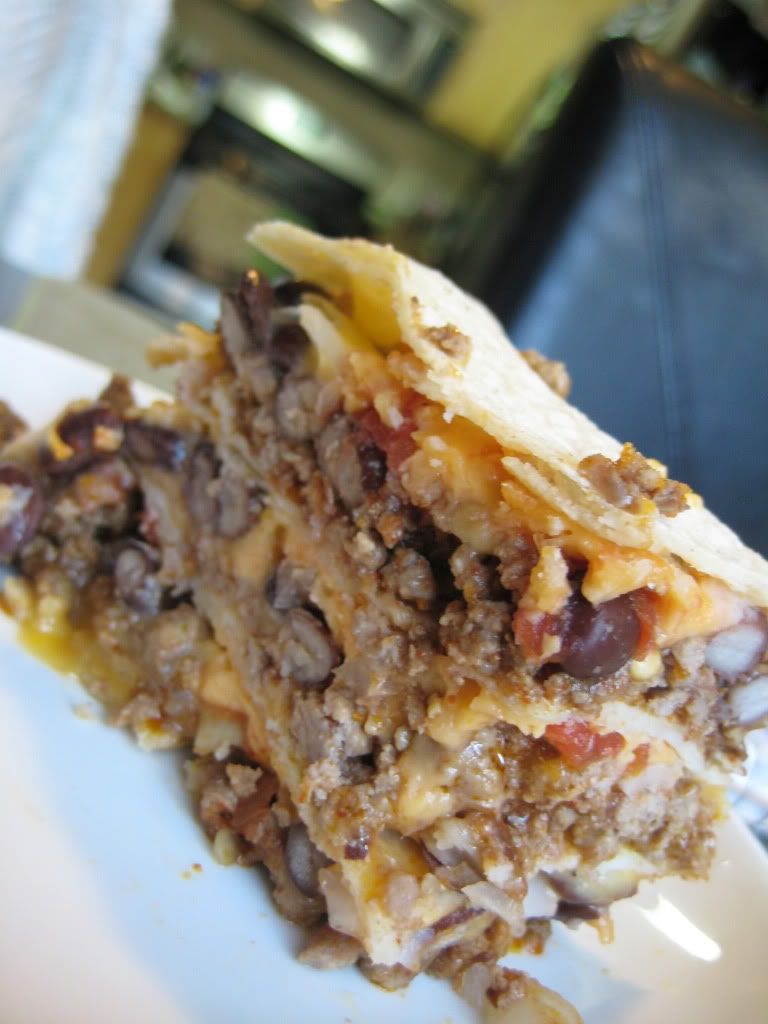 Easy weeknight dinners are awesome, so is anything that gives you more personal time to spend with your family (or with yourself!!)
I'm also a HUGE fan of dinners that last more than just one night. This is one of those, easy and leftover-delicious. I made this on a Sunday then Monday when we got home from a long day just a little reheating and dinner was ready!!
Brown 1 lb ground beef or turkey in a skillet over medium-high heat
Season with taco seasoning- you can use a packet from the store or make your own!! (
click HERE for lots of great make your own seasoning recipes)
,
I also added a few dashes of hot sauce- when meat is cooked all the way, remove from heat and let cool a bit.
Spray a casserole dish with non-stick cooking spray
I used soft taco sized corn tortillas (the corningwear is about an inch bigger than the tortilla all the way around- which works)
Put a tortilla in the corning wear
Then sprinkle on a thin layer of shred cheese, spoon on 1/3 of the meat, add some drained, rinsed canned black beans, a little handful of chopped tomato and spoon some chunky salsa over that- then more cheese.
New tortilla, repeat- cheese, meat, beans, onions, salsa, cheese- tortilla
Repeat layers
Tortilla on top
Bake at 350 for about 25 minutes.
Serve w sour cream and avocado n hot sauce.

This also makes a great freezer meal- right before the "bake at 350" step you can cover the casserole dish in freezer Press n' Seal, then add the lid and freeze- just add 10-15 minutes to the cooking time when cooking from frozen- and for goodness sake, remember to remove the press n seal before you put the frozen dish in the oven!