Project Sweet Life Kitchen is in full swing- after a brief hiatus while Nate and I battled the flu over the holidays...I'm feeling MUCH better today, the first day of 2009 & I am spending gobs of time working on updates (while cheering for the Trojans in the Rose Bowl!!) WOO-HOO!!
Here are my very favorite dishes of 2008~
Appetizer~
~Mini Pulled Pork Sandwiches~
Dinner/Dinner Party~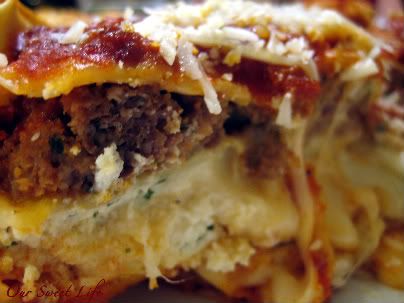 ~Homemade Lasagna~
Desert~
~Eggnog Brownie Bites~
Post coming soon...
HAPPY NEW YEAR EVERYONE!!!