The past two weeks have been chock full of chocolate cookies! Which has been fun and fabulous, but it was nice to switch it up and bake a delicious breakfasty cake for this week's
TUESDAYS WITH DORIE
. This week's TWD selection comes to us from Michelle of
BAKE-EN
.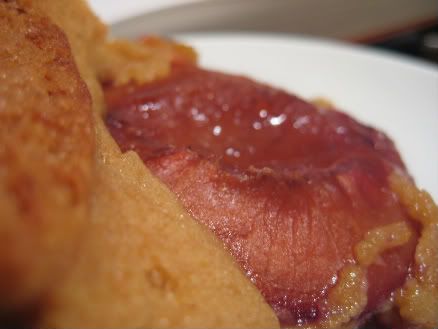 I did omit the cardamom from this recipe because I did not have any and it was really expensive at my grocery store!
Also, I figured since I took so much liberty with last weeks Chunksters, I pretty much stuck to the recipe with this one. You can find this recipe on Michelle's beautiful blog~
I will say I baked this bad-boy ten minutes longer than the recommended 40 minutes and it was still a wee bit under done in the center, but Nate was demanding PLUM CAKE!! PLUM CAKE!!! So be it. It still tasted very good!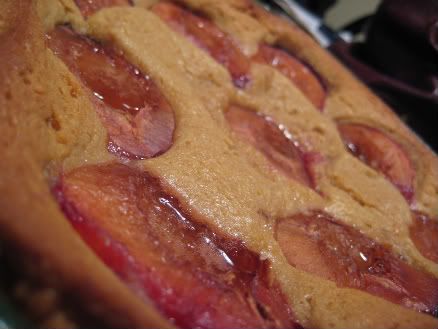 Be sure to visit all the
TUESDAYS WITH DORIE
blogs that made this cake, many got into the
playing around
section in the margin and made some awesome fruit and herb combos!