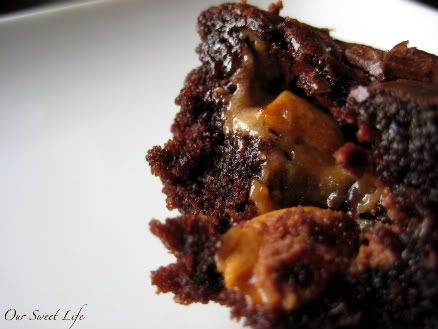 This portable, party-perfect desert was my way to share my
My SnickerBrownies
with a party! Tailgating season is in full swing and these are an AWESOME treat to bring along to the game! They go well with the little mini pulled pork sammies, or bring along some wings (another can't miss). My recipe for
FABULOUS GINGER WINGS
.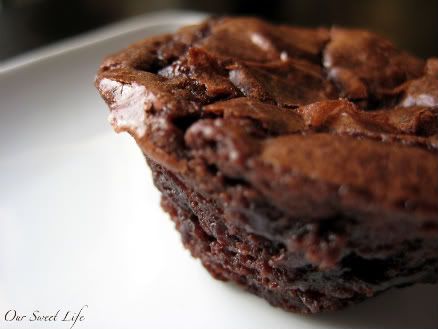 Makes about 36 brownie bites
What you'll need:
Mini Muffin tin
1 batch o' brownies
I use
My Brownie Recipe
or you can totally buy a box o' brownies, it should yield the same and will save you a bit of time if you're in a rush.
1 bag mini (not fun size(which is a rectangle),but the little mini square Snickerbites.
Grease the mini muffin tin and preheat the oven to 350. Cut 18 snicker mini's in half diagonally. Mix up the brownie batter, and spoon the batter into the muffin tin filling the cups about 3/4 full, add a mini snicker half and press in lightly. Bake for about 30 mintues or until toothpick comes out clean (minus the snickery goo).
Let cool in the tin about 5-7 minutes, then remove bites and let cool completely on a wire rack or on wax paper.