This is a fabulous recipe to make a week or so after a fall apple picking trip, it includes fresh chopped apples AND apple sauce, so it helps you get the most out of all those apples!! I created this recipe to submit to
Food52
's Best Apple Cake contest. If this is the first you're hearing about food52, you need to bounce on over and check it out right now!! This is a website where each week Amanda & Merill post two categories, anyone can submit a recipe and then they actually make and taste-test the finalists!! Even better, once they select the top two, you and everyone you know can vote for the winning recipe which will be included in the cookbook published after a year, 52 weeks of this fabulous project.
My apple cake didn't make the cut, but it made Nate and my office pretty happy!!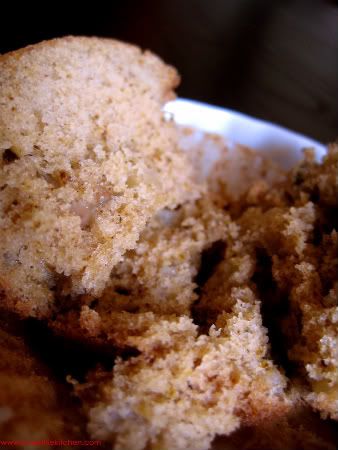 Here's what you'll need;
2c cake flour
1 tsp baking soda
1 tsp baking powder
1 tsp cinnamon
1 tsp ground cloves
1/4 tsp ground nutmeg
1/4 tsp allspice
1/4 tsp ground ginger
1/2 cup brown sugar
1/2 cup white sugar
then 1/3 cup white sugar
1 cup buttermilk
1 tsp vanilla
1/4 cup shortening
1/4 cup butter, room temp
1 egg
1/3 cup applesauce
1 to 2 apples
This recipe will fit 1 8x8 pan + 6 muffins (that's what I did here)
18 muffins or a 9 inch bundt cake pan.
In a medium bowl combine the flour, baking soda, baking powder, cinnamon, cloves, nutmeg, allspice, ginger and set aside.
Finely chop 1 of the apples...it's ok if you eat some of this while you're baking, Nate ate about a 1/4 of mine and this came out fine!
Pre-heat the oven to 400. Prepare cake pan with non-stick spray and if you are making muffins only, line the muffin tin with paper liners.
Only if you are using the rectangle or square cake pan,and want the apple-topped cake, slice up the second apple using a mandoline slicer. This will make thin apple chips ;o)
In the bowl of a stand mixer, using the paddle attachment, combine the butter sugar and shortening until fluffy, then add the vanilla and mix until incorporated. Add the egg and mix, then the applesauce and mix. Slowly add the flour mixture and the buttermilk bit by bit alternating each, until all ingredients are mixed in.
Stir in the chopped apple bits.
Lay the thin apple slices all over the bottom of the pan, then pour the batter in.
For muffins and bundt omit the sliced apple chip step and just pour the batter in.
Bake muffins for about 18 minutes or until a cake tester comes out clean, bake the 8 x 8 about 25 - 30 minutes or until a cake tester comes out clean, the bundt cake may need just a bit longer than that about 30-40 minutes.
This was so delicious while it was still warm, it made Fall officially arrive in LA this week and I couldn't be happier!