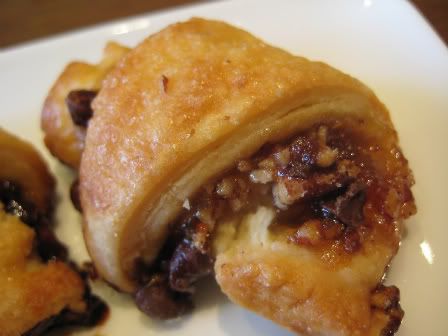 Alllllrightythen. A day late, but OH SO YUMMY!! This is a new favorite recipe/cookie for me and you will see them again at the Holidays, no doubt! The dough can be made ahead and frozen, they were freaking beyond easy and they are DELICIOUS!! I can't wait to try different variations of this sensational cookie! I had never heard of or tried Rugelach before so CHEERS to yet another spectacular discovery via Tuesdays With Dorie.
Head over to Grace's Blog
Piggy's Cooking Journal
to see a stunning version of these yummy cookies and to get the recipe! Thanks to Grace for a fabulous pick!
Don't miss all the other RUGELACH, visit the
TUESDAYS WITH DORIE
today!