I told you all a while back that I received a sample of
Singing Dog Vanilla
and was VERY excited to use it!! Top notch vanilla is one of those things in the kitchen that is well worth splurging on. I feel like Singing Dog is very well priced considering that it is a fantastic, quality vanilla extract. This was my first experience with a 100% Organic Vanilla extract and I did find that though it had a slightly different flavor than vanilla I had purchased in the past, it was excellent. I like the fact that this is an "all natural, fair-trade, organic" product, companies that share these beliefs are more fun to shop with because they are working hard to promote ethical practices and sustainable agriculture.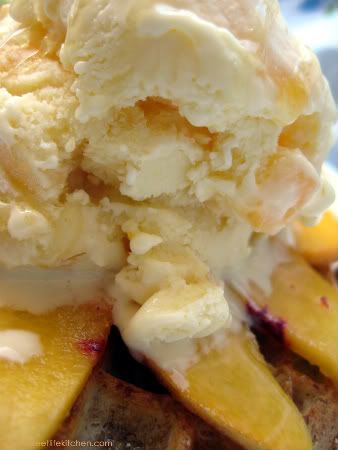 The first go I had with this was making
PEACH GINGER VANILLA ICE CREAM
, and it was delicious! The primary flavor of this recipe was vanilla so we got a good opportunity to really get a taste of it and really liked it!! The last time I made vanilla ice cream I used vanilla beans and Nate had no idea that I hadn't done the same this with this batch, so I give that a thumbs up~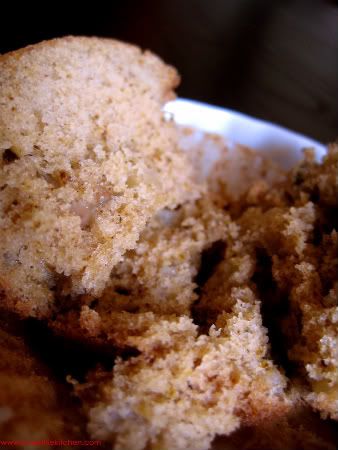 Next up I made
APPLE BUTTERMILK SPICE CAKE
, which was a recipe I made up on the fly one weekend to use up some apples.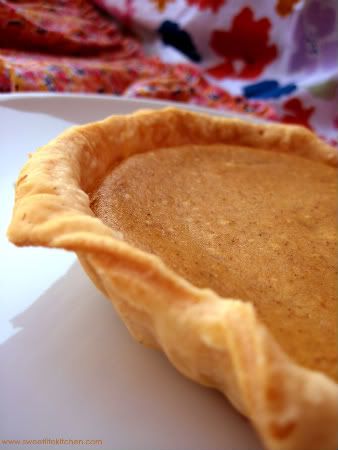 Then I made the
PUMPKIN CHEESECAKE PIES
and often add vanilla to any cheesecakey goodness I am making, so this one was fun and tasted fantastic with the Singing Dog Vanilla!!
I also used it in the
CARAMEL BOTTOM GINGERSNAP CHEESECAKE
, of course!
I've still got a good amount of it left, and just found
THIS ARTICLE
on About.com listing the The Very Best Premium Vanilla Extract Brands and there's Singing Dog at #8, woooohooo!! YAY!