Last, and most spectacular we headed to the Far Bar. This is truly a GEM tucked away in the city I love the most, and I am thrilled to know about it... finally!
The Far East Cafe opened in this spot in 1937 and has a long and very interesting history, it was so much fun going on the tour to learn the history of places like this. Far East is now closed for daily dining but is available for special events- I'd highly recommend it for a stellar cocktail party, reception or rehearsal dinner- this spot had spectacular personality. These days there is a bar, Far Bar, open that runs along side the main building/dining room. Normally on the tour they set up a table outside, under the cafe lights for some awesome fried chicken wings. The day we went on the tour it was drizzling a bit on and off so to be on the safe side they set us up in the main dining room of Far East, all by ourselves!! It was AMAZING!
Due to the way Far Bar is tucked away, almost like a little delicious secret hidden down an alley way, it would make a great date-night outing. Going to a show at the Walt Disney Concert Hall? This would be a perfect spot for a pre-show drink that will make you look very in-the-know, I'd sure be impressed!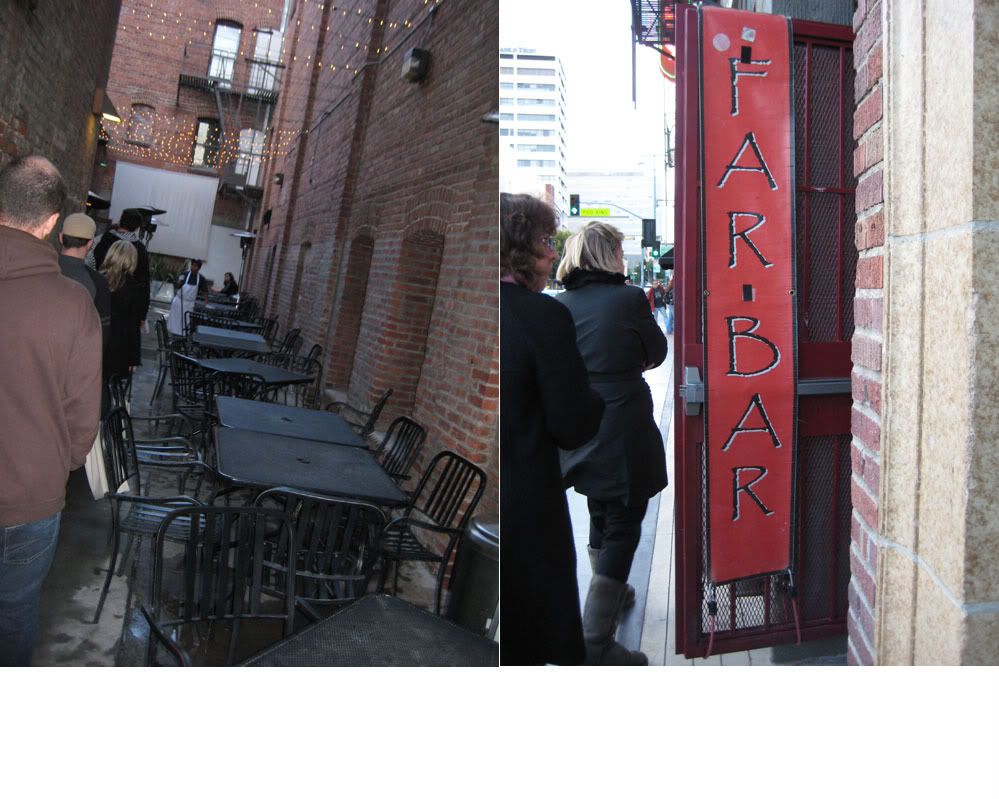 I had such a sensational time on this tour, we can't wait to take the other Six Taste tours- Chinatown's up next, then the Financial District and we hear via twitter @sixtaste is going to have a Santa Monica tasting tour in the near future...wonder if S.M. Seafood will be one of the stops?!
If you live anywhere near L.A. or can get your tushie over here- take one of these tours and let me know whatcha think!!